Romans 13 and Covid 19 Book - Get Your Copy Today
I wrote the Romans 13 and Covid 19 book in real time from August 2020-June 2021, and it hit #1 Amazon Best-Seller in Church Leadership, when it was published and released. It's a deep analysis and prognosis of the 'Covid crisis' and the mandates, from a Christian perspective and is for the Church and world.
You can buy 'Romans 13 and Covid 19 - Knowledge, Warnings and Encouragement for the Church and World' now from Amazon:
UK: https://amz.run/4h7n 
US: https://amz.run/4h7r
CA: https://amz.run/4h7s
Romans 13 and Covid 19 Book Description
This unique, timely book gives a comprehensive analysis and exposure of the deceptive dangers and errors entering the Church under Coronavirus mandates … and a clear, Biblical roadmap out of it. 
'Romans 13 and Covid 19' is for Pastors, Church leaders, disciples of Jesus Christ and anyone who is concerned by what's being imposed on the Body of Christ and world at large by our Governments, as a result of the Covid crisis. 
The book examines Biblical principles on the scope and limits of civil authority, looking at examples from both the current situation and the past (namely the misuse of Romans 13 in 1930s Germany to quell resistance to Hitler). It surveys the key aspects and implications of the Covid directives – from the medical mandates, lockdowns and gene therapy rollout, to systematic State propaganda and the 'Great Reset'. You'll find much-needed knowledge and wisdom about not only what's going on now but also the wider, one-world technocratic agenda at play and where it's headed: Equipping you with all you need to know to accurately understand the times and obey Jesus' command in Matthew 24:4 to "Take heed that no one deceives you", as well as to watch and pray, wake up from sleep, cast off the works of darkness and to put on the armour of light.
Unlike the news media and official guidance, this book is free of hype, spin and Covid fear-mongering. Whilst it's eye-opening and shocking, it will give you encouragement and practical guidance for living fully and fearlessly and in the joy of a closer walk with God – especially as the squeeze on the Western Church gets tighter, world deception increases and Jesus' return draws nearer.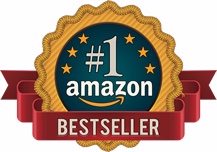 Romans 13 and Covid 19 Book Reviews
"In more than 25 years of Christian leadership, I have not read a book which sets out the truths behind the headlines in such a fearless and relevant way for the times we now live in. This is a must-read for every Christian. The facts will shake you to the core; they did me, but they are vital for us to know, so that we can effectively pray God's kingdom into a world where hope is fast disappearing."
"Reading this is akin to reserving for yourself and your loved ones the best seats in the lifeboat just before the Titanic hits the iceberg."
"In an age of spin, fake news, lies, propaganda and manipulation by media and governments alike, it is refreshing to find an author who clearly questions the narrative of Covid, along with the reaction of the Church in general. This is a must-read for all Berean Christians, who would claim to be men and women of Issachar, able to read the signs of the times." 
Amazon Reviews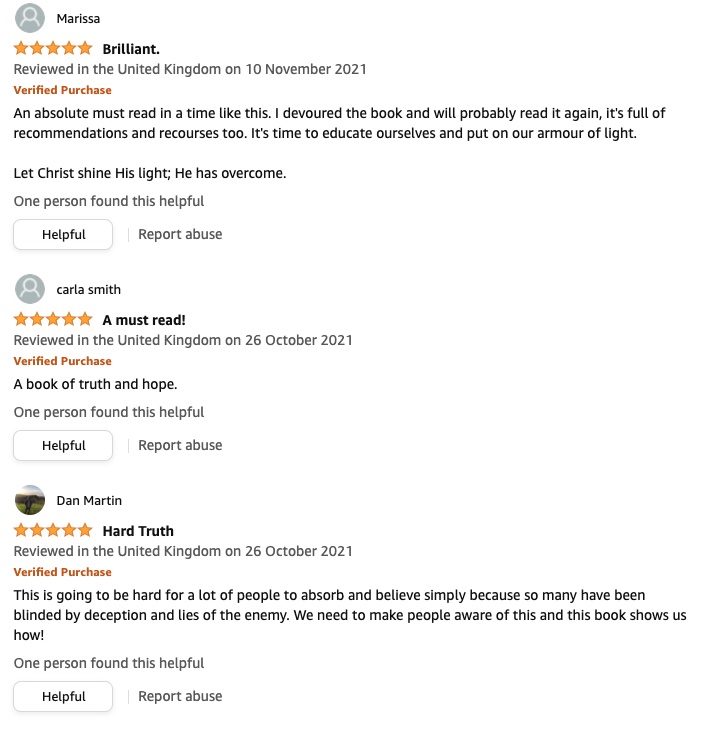 Download the First 60 Pages of the Book
You can download a PDF of the first 60 pages of the Romans 13 and Covid 19 book here:


Book References PDF
If you'd like to download a PDF of all the book's 400+ references, click here.
My acclaimed best-selling book, 'Romans 13 and Covid 19: Knowledge, Warnings and Encouragement for the Church and World' explores the Romans 13 text on subjection to authorities in depth. Do get yourself a copy for a truly thorough, well-researched and fact-checked appraisal of all things Covid and its wider context and a clear, Biblical roadmap for living faithfully and free in your walk with the Lord Jesus Christ at this time. 

About the Author - J.L. Fuller
J.L. Fuller is an entrepreneur, author of several books and Law graduate with a decade of professional experience in legal policymaking, medical law and ethics and business consultancy, as well as almost two decades in natural health research and consultancy. J.L. was saved out of the occult new age and humanistic self-development worlds and is a dedicated follower of Jesus and His great commission, with a keen interest in Biblical doctrine. J.L. has been studying the official documents and factual criminal agendas of the Luciferian New World Order globalist elites for more than twenty years and delights in seeing people set free from this pervasive deception and bondage, through faith in Christ.
email: book[at]romans 13 revival [dot] com.
Romans 13 and Covid 19 Book
---